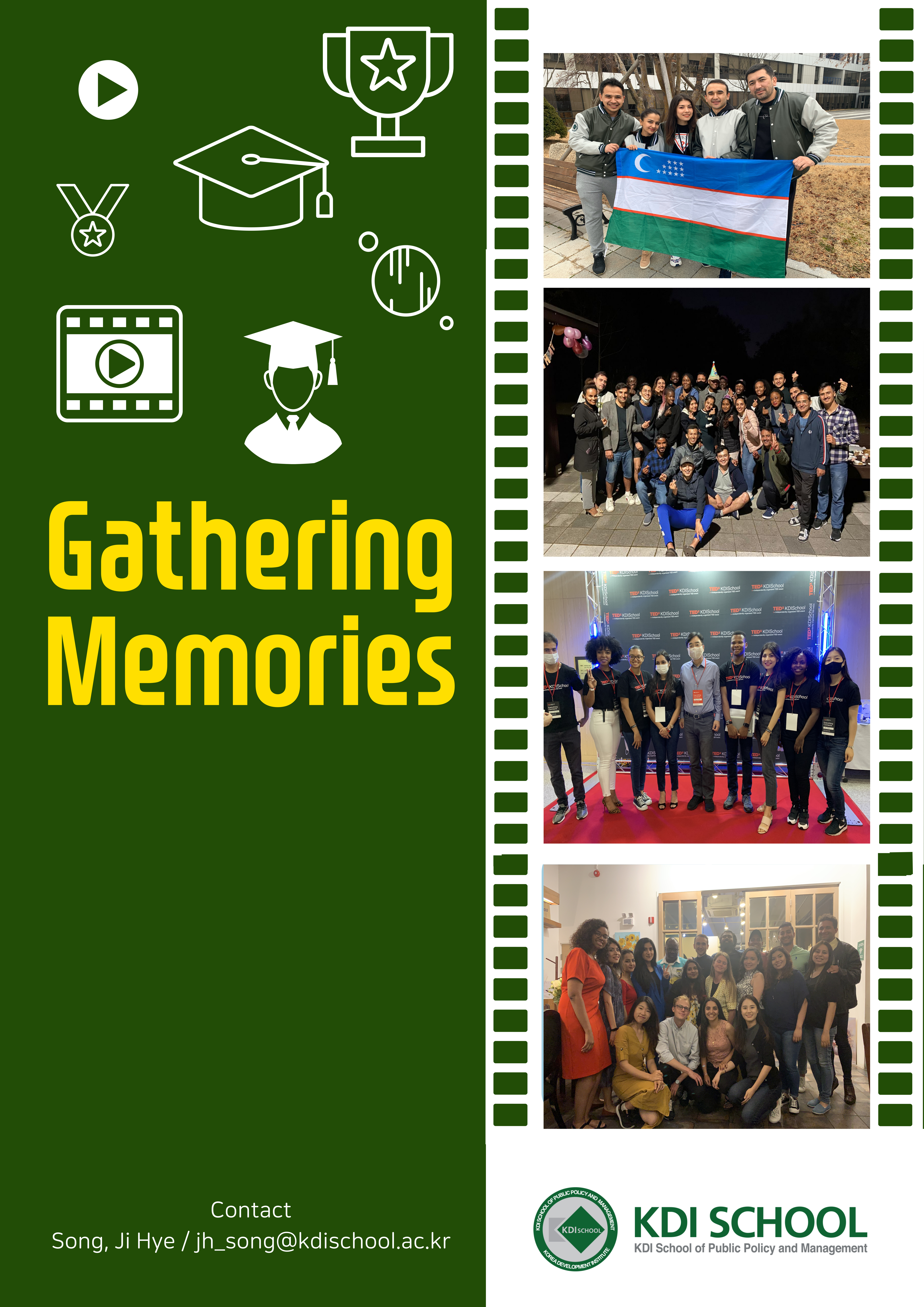 Gathering Memories
Dear KDIS students,
As fall semester
is heading to the end, we are gathering wonderful memories of KDIS graduates to
create memorable video.
If you have any
picture or video with your friends and colleagues, please share with us.
Pictures and videos
will be used to make graduation celebration video, and will be played on commencement
ceremony.
Period: By December 5th

How to share
Upload pictures and videos on the link below.
https://drive.google.com/drive/folders/1Vqxzm_Gdcmb602J1AXKNIU7t9pUMJC-u?usp=sharing
If you have any
questions, please contact Jihye Song(jh_song@kdischool.ac.kr)
Academic Affairs Division