The Writing Center provides writing workshops to help improve your writing skills. 
Please refer to the workshop schedule below for more detailed information and register for the workshops at MIS.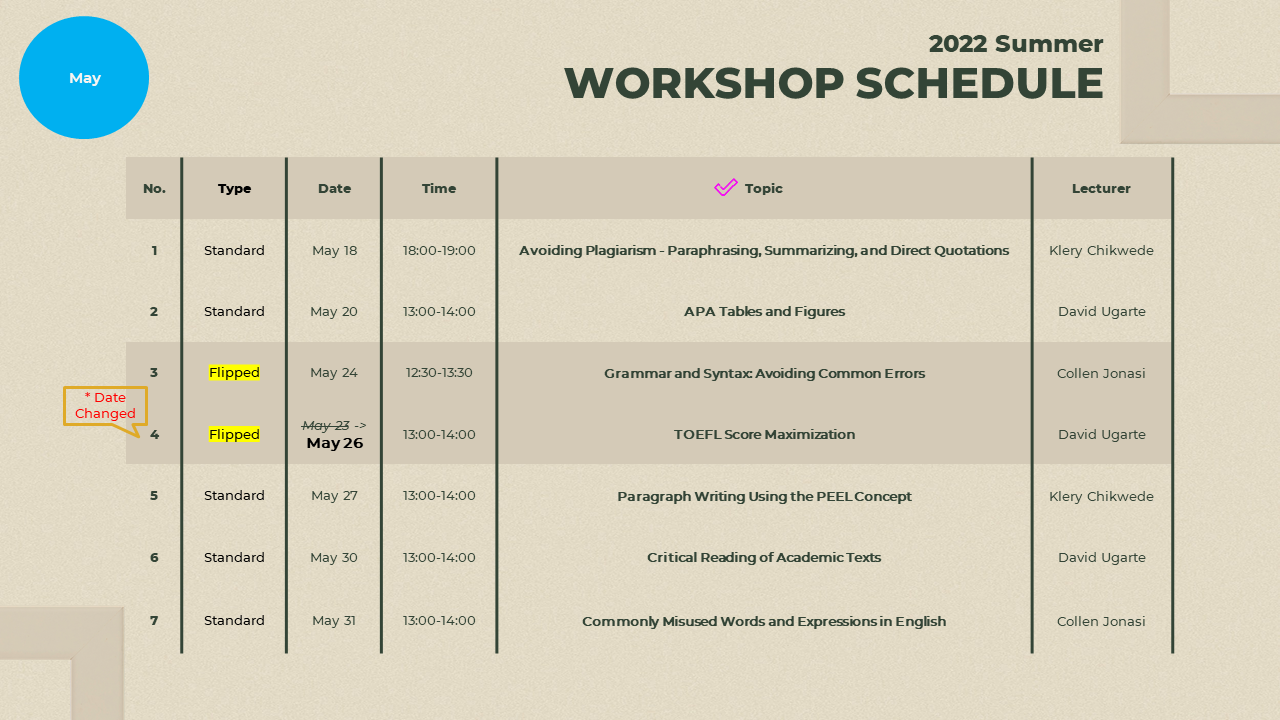 ** Please note that the scheduled date for the flipped workshop "TOEFL Score Maximization" has been changed from May 23rd to May 26th. **
※ A live streaming Zoom link will be provided later to the participants who applied at MIS. 
   => Register at MIS (Click to register)
 ① Visit "mis.kdischool.ac.kr"
 ② Log in using your ID and password   
 ③ In the menu bar on the left, click "Apply for Events" under the "Training/Event"
 ④ Click the "Query" button.
 ⑤ Find and Click "[Writing Workshop] workshop title" 
 ⑥ Click "Save"
※ Please be reminded that the deadline for workshop registration is until the day before the workshop itself. 
※ Every workshop will be recorded and uploaded on the Writing Workshops page of e-KDIS(Click to access) within 2-3 days.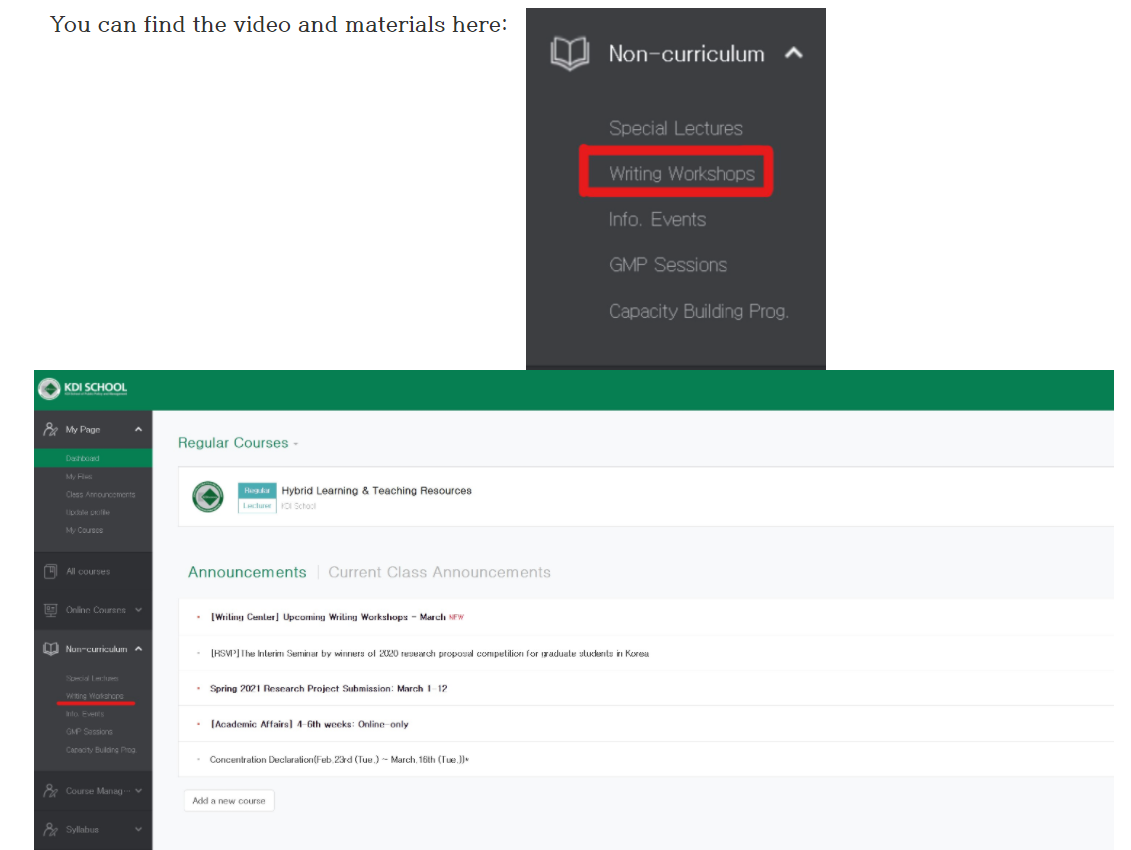 ※ Questions & Suggestions: writingcenter@kdis.ac.kr or 044-550-1193