The Writing Center provides the writing workshops to help improve your writing skills during the Summer semester. 
Please refer to the workshop schedule below and register for June workshops at MIS.
♦
Schedule change 
Please note that the "How to Write an Effective Policy Memo" workshop schedule has been changed from June 25 to June 24.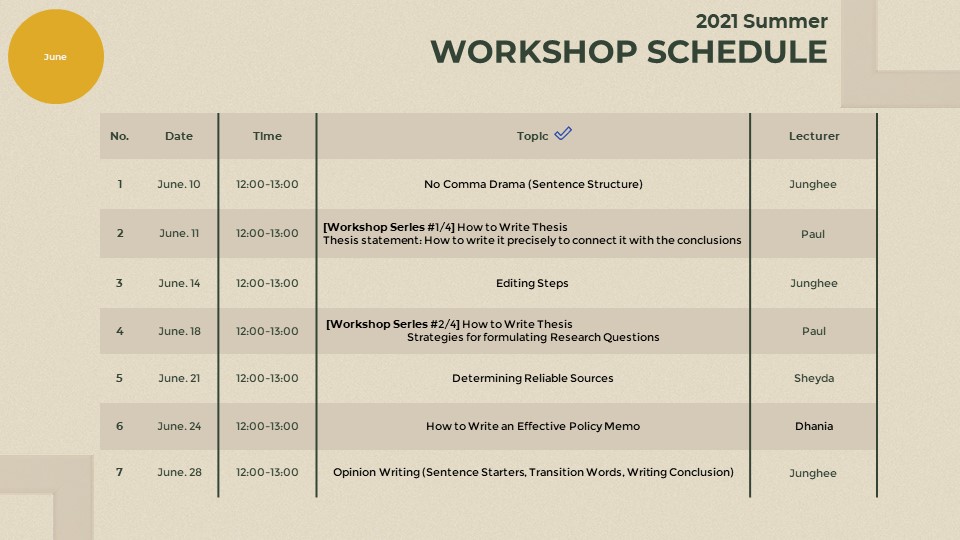 ※ A live streaming Zoom link will be provided later to the participants who applied at MIS. 
   => Register at MIS (Click to register)
 ① Visit "mis.kdischool.ac.kr"
 ② Log in using your ID and password   
 ③ In the menu bar on the left, click "Apply for Events" under the "Training/Event"
 ④ Click the "Query" button.
 ⑤ Find and Click "[Writing Workshop] workshop title" 
 ⑥ Click "Save"
※ Please be reminded that the deadline for workshop registration is until the day before the workshop itself. 
※ Every workshop will be recorded and uploaded on the Writing Workshops page of e-KDIS(Click) within 2-3 days.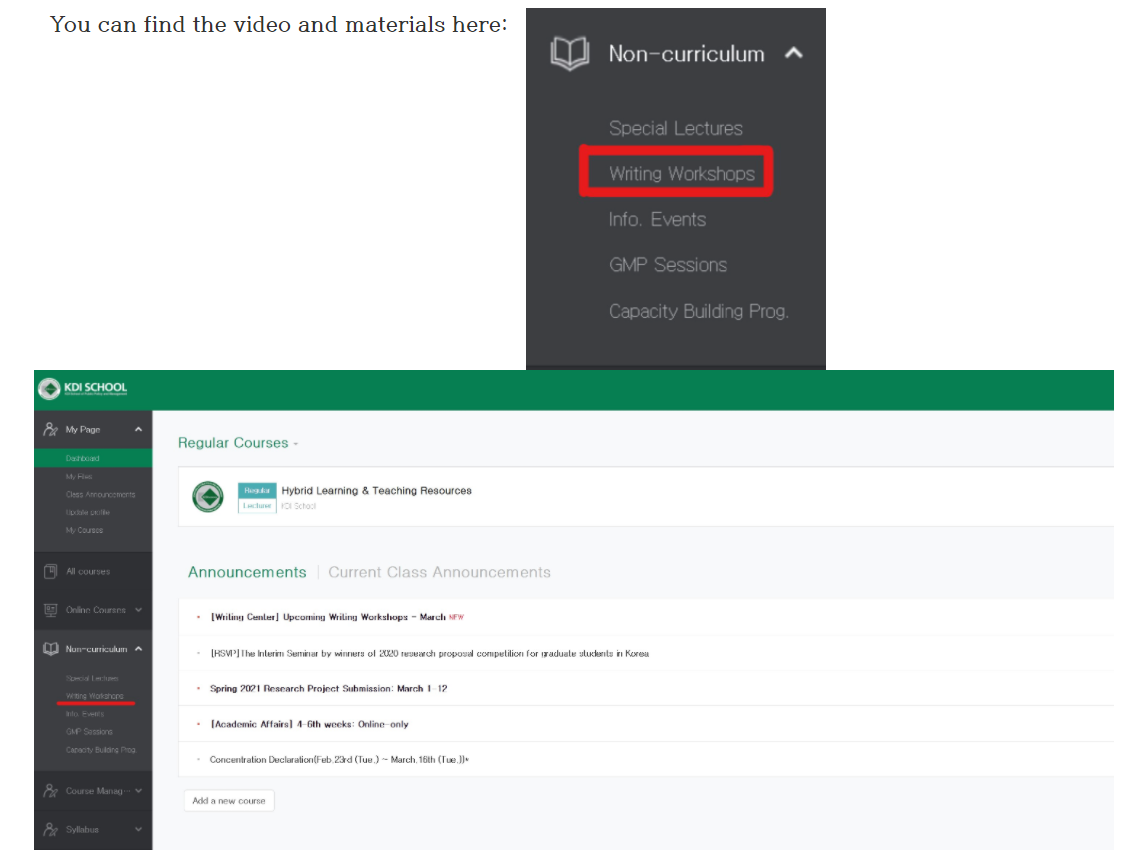 ※ Questions & Suggestions: writingcenter@kdis.ac.kr